Out of the fire, into the impeachment inquiry. 
The day after special counsel Robert Mueller testified in front of congress, President Trump made a phone call to the president of Ukraine that has him in hot water with congress again. 
However, there's a good chance he won't get out of this one as unscathed.    
On August 12, an anonymous whistle blower reported the phone call in a complaint addressed to Sen. Richard Burr, chairman of the Senate Select Committee on Intelligence and Rep. Adam Schiff, chairman of the House Permanent Select Committee.  Said report reached them over a month later. 
It alleged that President Trump, on July 25, solicited for interference in the 2020 election from a foreign power.  
And I'll bet if that isn't how the transcript with President Zelensky reads. 
The transcript itself was released by the White house on September 25, presumably to appear transparent. The call began with your typical politician congratulations and thank you's regarding president Zelensky's election.  However, on the second page of the transcript, Trump began emphasizing how good the United states has been to Ukraine before he began asking for favors. 
"I wouldn't say that it's reciprocal necessarily," the transcript, constructed from notes and voice recognition software, reads. "Because things are not good, but the United States has been very, very good to Ukraine."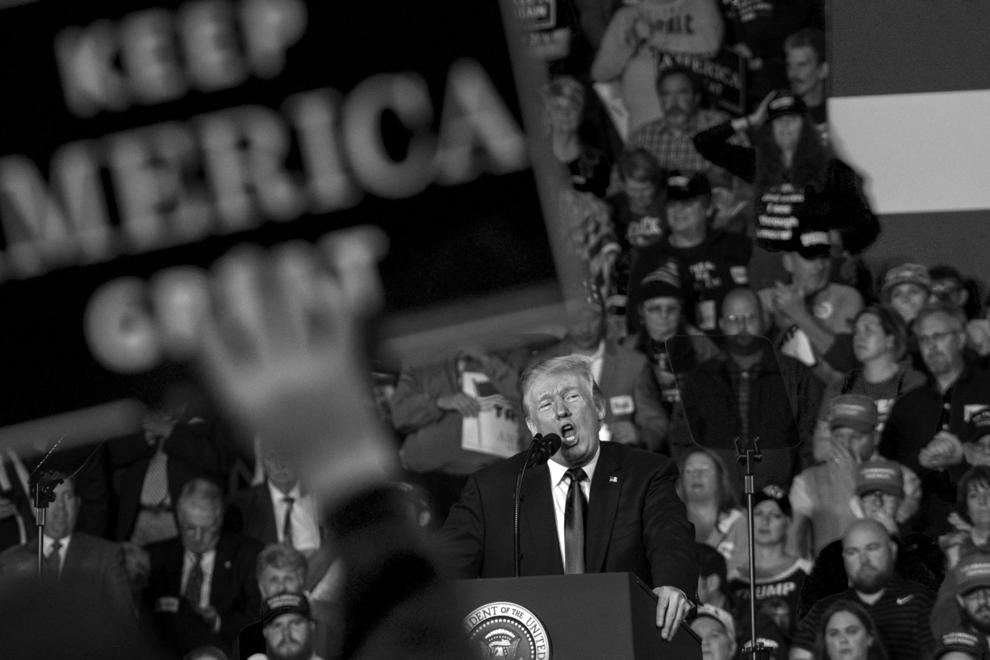 This is followed by president Zelensky enthusiastically agreeing and ending on thanking President Trump for aid in defense, noting being nearly ready to purchase more Javelins, a type of anti-tank missile launcher, from the United States. 
It is here President Trump segues into the part of the conversation that's brought on the impeachment inquiry. On the third page of the transcript he asked for an investigation into Crowdstrike, an American cybersecurity firm which happens to run a Democratic National Committee server.
"I would like you to do us a favor though," the transcript read. "Because our country has been through a lot and Ukraine knows a lot about it. I would you to find out what happened with the whole situation with Ukraine, they say Crowdstrike. - I guess you have one of your wealthy people. - The server, they say Ukraine has it." 
Now this is suspicious on its own, but it's followed by a request to investigate former vice president Joe Biden's son.  
"The other thing," the transcript read. "There's a lot of talk about Biden's son, that Biden stopped the prosecution and a lot of people want to find out about that so whatever you can do with the attorney general would be great."
Considering Biden is a likely democratic candidate for the 2020 election, it is hard to believe this request was made purely with the interest of justice in mind. It's just not in President Trump's modus operandi. 
House Speaker Nancy Pelosi announced September 24 that the House would move forward with an official impeachment inquiry. However, citing the lack of a vote to formalize said inquiry, the White House stated that it would not cooperate with the inquiry. The House Speaker rejected this demand in an interview with The Atlanta Journal-Constitution's editorial board. 
"If we want to do it, we'll do it. If we don't, we don't. But we're certainly not going to do it because of the president," Pelosi said. "It's wrong for a person to ask a foreign government to interfere in our election, and the president is doing it in full view – and in defiance of what our Founders had in mind."
Regardless of the vote, it is likely that impeachment will be pushed through the House to the Republican-controlled Senate. Of course, if the vote goes by or close to party lines, it would also end in the senate. 
However, according to a Fox News poll on Thursday, support of impeachment among voters has risen to 51 percent. With this in mind, the president's audacity to publicly ask for China's assistance in investigating the Bidens and the recent discontent in the Republican party, we may see impeachment yet. 
What remains to be seen is how Trump, professional victim and amateur strongman, navigates the inquiry, and how the constitution will be tested in the coming days.