A silent Black Lives Matter protest turned vocal at Morehead State University. 
The normal progression of the silent BLM protest at MSU's Bell Tower was disrupted when Turning Point USA questioned the movement's cause and values on Tuesday October 6, 2020. 
"Obviously, we support black lives we want to empower black lives and the black community, but we do have some issues within the BLM as an actual physical organization," said Nate Mayorga, a member of Turning Point USA and former MSU student.
According to their website, Turning Point USA is a conservative group that focuses on free markets, principles of freedom and limited government. The members of the Morehead, KY chapter had gathered at the Bell Tower to promote the organizations values as well as to mobilize college conservative activism on the campus.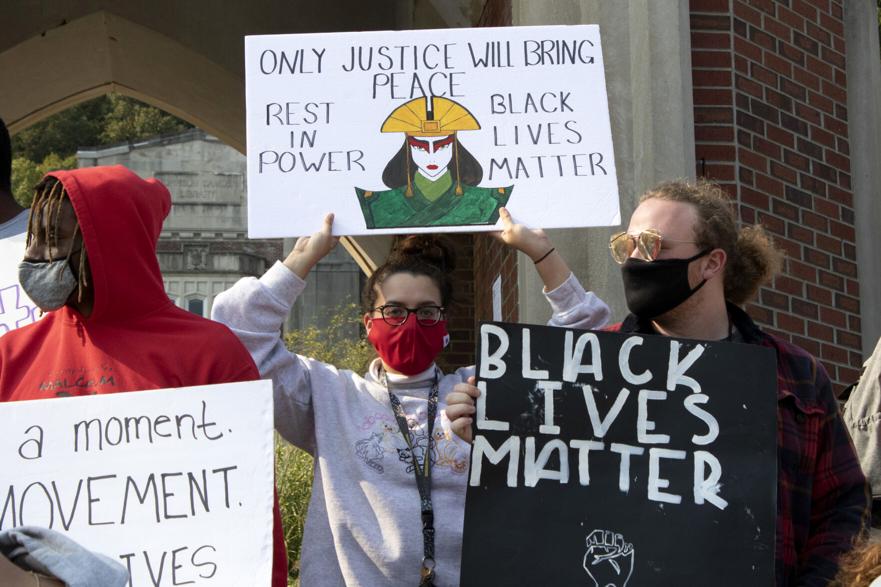 The Students for Change, a campus organization, also gathered as part of their weekly silent protests in support of BLM. They focus on diversity, safety, inclusivity and communication.
Things remained relatively calm and amicable until a debate broke out between members of both parties.
"This idea that this [BLM] is for dismantling the nuclear family when really, it's about police brutality and the reason why families are being tore apart," said Elisabeth Deleon, a BLM supporter. 
Mayorga was one of the main instigators of the debate.
"This is a real static, 70% of black children grow up without fathers so for me that's concerning," said Mayorga, a California native. "If you are looking at children of all races that grow up without fathers are more likely to end up in prison. That's concerning because I want to empower black community."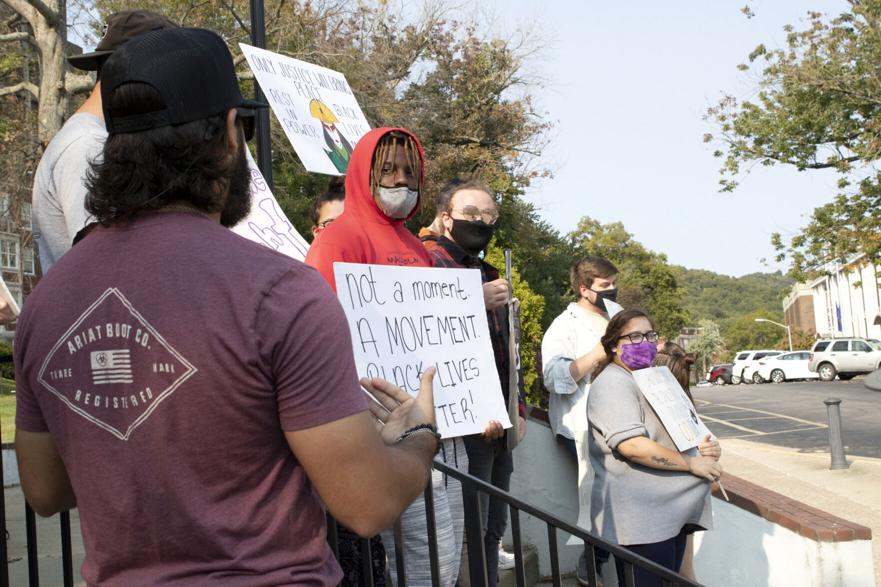 However, some members of the other party did not agree with those statistics.
"When he said that it really made me snap because I was like it's the false information that they are spreading," said Deleon, a Louisville native. "From what I have seen and done research it's the system and the people tearing apart them that is destroying this idea of this family system and I just had to reply back."
According to a 2013 Center for Disease Control, CDC, study into a fathers' involvement with their children they found that of out of an estimated 7.3 million Black men, 2.5 million, 33.4%, lived with their children and 1.7 million, 23.8%, lived apart from them. Those who lived apart from their children were still involved. 
Even if all of the remaining men, 3.1 million, were fathers that would make the percentage of absent fathers 42.8%. However, the remaining 3.1 million includes both absent fathers and non-fathers.
The CDC also said that Black fathers who live with their children are typically more involved fathers.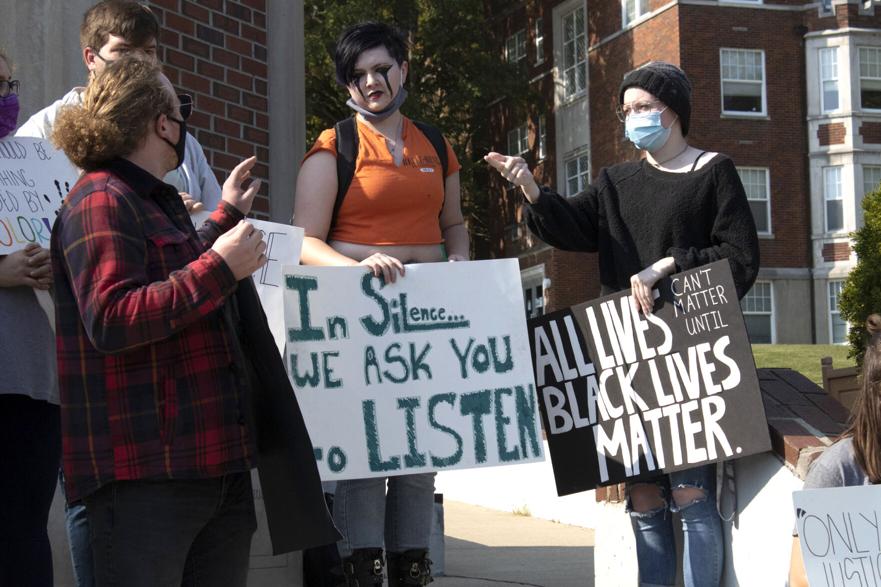 A common issue with absent father statistics is that they rely heavily on out-of-wedlock births and single parent households when the two are not necessarily related. It dismisses the idea of divorced parents, unmarried parents, the death of a parent and cohabiting parents.
According to the Society of Research on Adolescence boys who fathers leave before the age of 10 are 3.061 times to go to jail compared to their peers. If their father leaves later in life, they are only 2.396 likely to be incarcerated. 
"The results from the full model … show that, controlling for income and all other factors, youths in father-absent families (mother only, mother-stepfather, and relatives/other) still had significantly higher odds of incarceration than those from mother-father families," wrote Cynthia Harper and Sara McLanahan in their study "Father Absence and Youth Incarceration."
Mayorga's link between fatherlessness and incarceration are not false, they are not as high as he implies, they are. The misrepresentation of statistics stirred mixed feelings among both sides. 
Despite a heated debate occurring, the event remained peaceful as it came to a close.