Homecoming festivities have begun at Morehead State. 
After a year of virtual events, MSU organizations have brought a week full of opportunities for students, Alumni and faculty to rally with school spirit for this year's Homecoming. The festivities began October 12 with "Stuff A Plush" and will continue throughout Oct. 16. 
"Homecoming is that one week that our Alumni that help support student scholarships and the students that are so busy right after midterms can all celebrate being an Eagle and why we love this campus so much," said Student Government Association President Emily Wiley. "It really emphasizes Morehead State being our home and showing it the love and respect it deserves." 
Wiley began her experience as SGA president last year during MSU's entirely virtual "HoCO @Home" celebration amidst virtual learning and strict social policies.  
"The opportunity to serve in this role again has been nothing short of an honor, but I will say last year was pretty lackluster. That is not the failure of anybody but it's just COVID itself," said Wiley. "But this year you can feel the excitement throughout the student body." 
Homecoming week began with a huge turn-out on October 12 for the Campus Activities Board's first social event, "Stuff A Plush," with 300 students present and every plush eagle stuffed.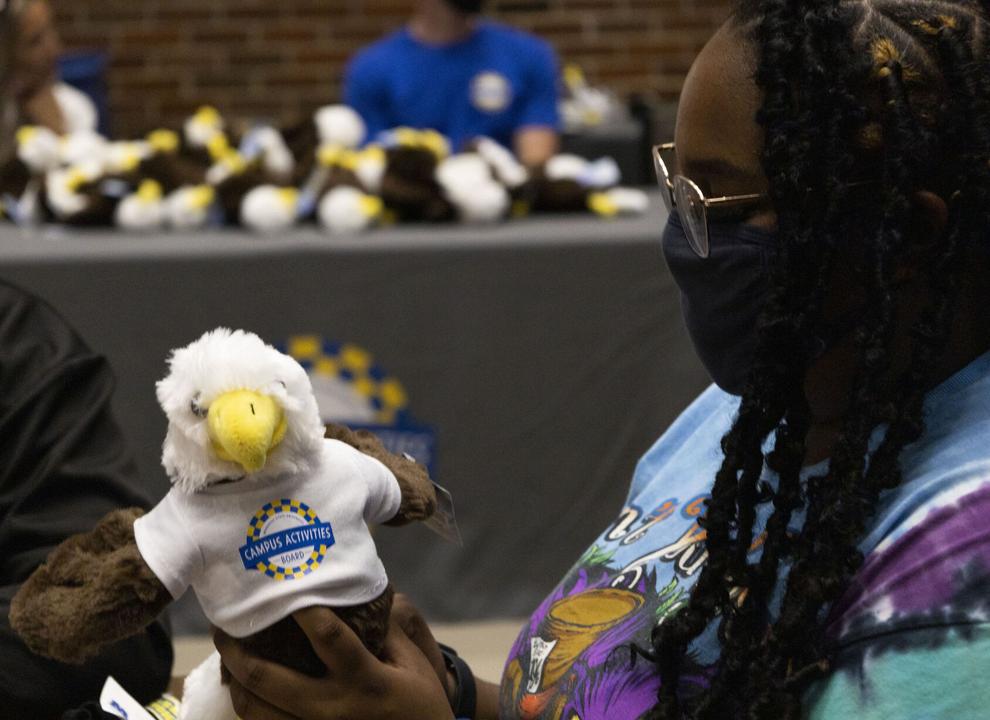 "It's a great time to be active on campus with all the fun activities CAB and other student organizations are putting on," said Matt Tackett, CAB Coordinator of traditions, spirit and legacy programming. "Homecoming is a time to truly appreciate Morehead State for all that it is and how far we have come as a university." 
Homecoming has involved multiple parts through several organizations within Student Activities, which includes CAB, SGA, Greek life and the Eagle Diversity Center. 
According to Wiley, the planning process for Homecoming began as early as last spring to create several opportunities for school spirit. 
"School spirit gives everybody something to root for and be proud of," said Wiley. "Going out and supporting those in your MSU community, showing spirit and supporting each other, not just yourself and your own endeavors, shows you're a part of something bigger than yourself."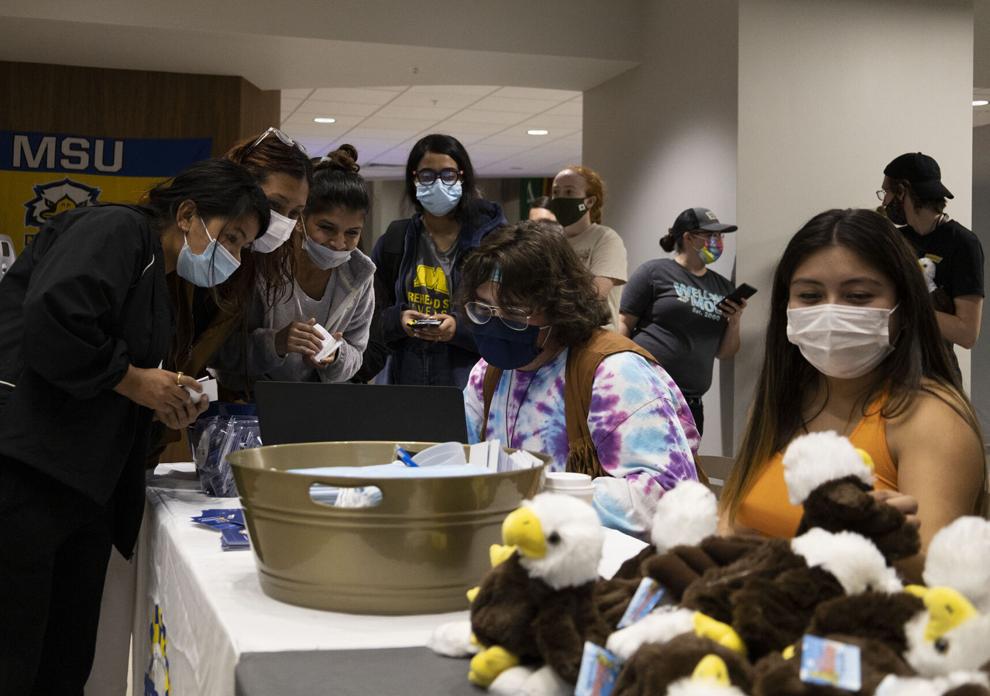 CAB will put on two more events at the Prefontaine Pub in ADUC at 7 p.m, with Speed Sketchers and Caricatures on Wednesday, October 13.  
The Beaker Bash will be Thursday, October 14, with music, food and the introduction of the Homecoming court.  
Friday, October 15 will welcome back Alumni with their Kickoff Celebration at 5 p.m. 
Saturday, October 16 will begin with a parade at 10 a.m. on Main Street and continue with a tailgate at 11 a.m. MSU's Homecoming football game will kickoff at 3 p.m. where the Homecoming king and queen will be announced at half-time.  
This Homecoming week is especially a time for the MSU community to reconnect and make new memories after pushing through the past year. 
"I highly encourage students if this is their sophomore year and they didn't get the opportunity to go to Homecoming last year, or say they're a freshman, please take every opportunity that you have to enjoy your time at this university while it lasts," said Wiley, a senior. "Because a lot of students had that opportunity cut short and they took it for granted sadly."