The building where Sawstone Brewing Co. is located isn't just a popular local brewery – it's a historical landmark.
Derek Caskey, Nicholas Hollan and Blake Nickell opened Sawstone Brewing Co. in what's known as the Cozy Building on Main Street and at least one goal was to preserve as much of the building's history as they could.
"When we started doing demolition here, we were just pulling back all the layers and layers of plaster and ceilings and realized that the bones were beautiful," said Caskey. "We tried to keep as much of that exposed as we could."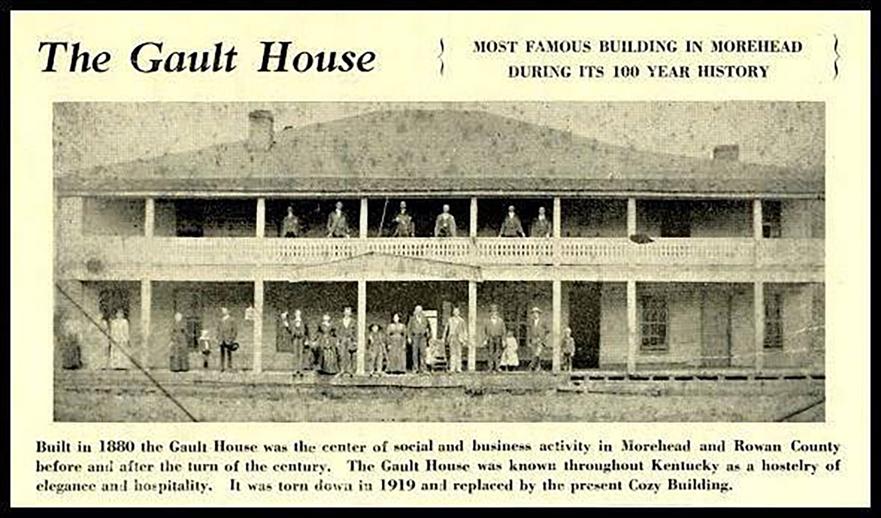 Before the Cozy Building was built in 1915, it was the Gault House Hotel, which is where the Rowan County War started in 1884 after an Election Day dispute.
The original foundation built in 1856 still stands today and the hand-hewn logs that serve as floor joists are over 150-years-old.
After the Gault House was torn down in 1914, it was rebuilt as a movie theatre. Part of the basement ceiling remains slanted from when the theatre was built.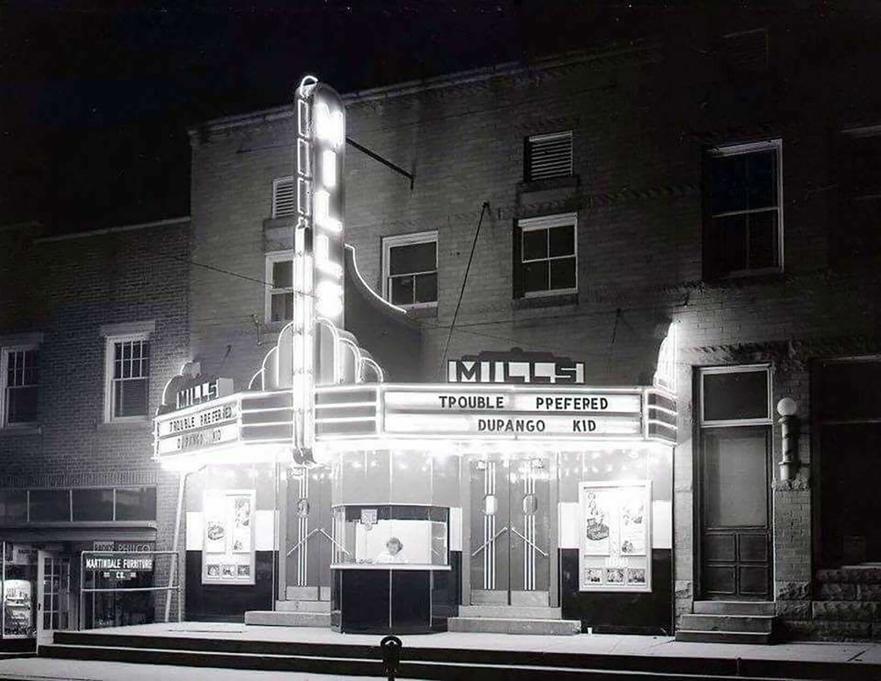 The rich history of the building is something that Nickell, Caskey and Hollan were able to relive during the renovation process.
"Peeling back those layers it was like we really were going back in time," said Nickell.
The face of their bar is made from old ceiling joists from upstairs that are over 100 years old and were over 20 feet long.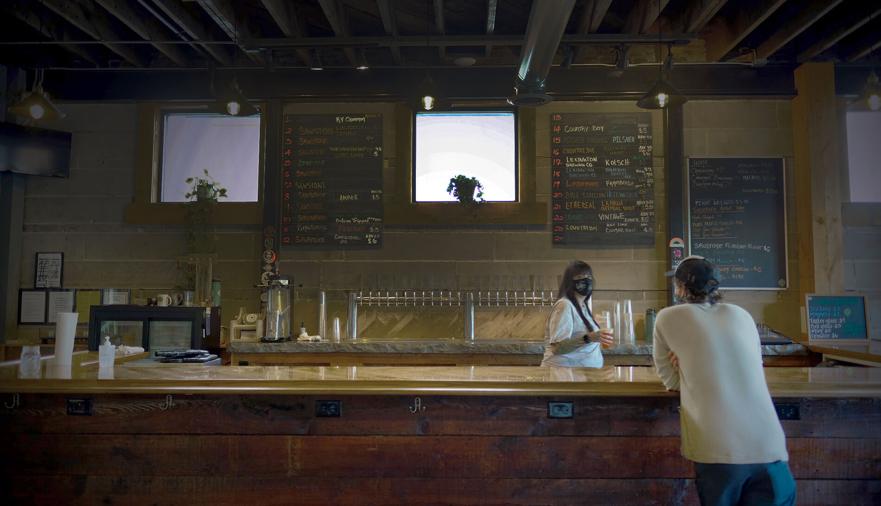 The building was also constructed from hand cut silt stone from a local quarry, which is where the name Sawstone Brewing Co is derived from. Tony Pence, Executive Director of Downtown Morehead Inc., said that it's the only building left in the world built out of this particular stone.
Nickell thinks it's awesome to see historical buildings being re-purposed instead of being torn down and that their branding was largely influenced by the building's historical significance. 
Once they found it, it all started to fall together from there.
"The building kind of speaks in a way," said Nickell. "We like the history of beer, this building is historical, there's a lot of connections that just kind of came about as a result."