High cancer rates in the Appalachian region are being explored by the future of medicine through a new exhibit in Morehead.
The Kentucky Folk Art Center hosted the official opening ceremony for Cancer in Appalachia October 9. The exhibit featured photographs from University of Kentucky students in the Appalachian Career Training in Oncology program, that reflect how they recognize cancer.
"We were assigned to take pictures in our community that reminded us of cancer," said Karlee Compton, an ACTION student who contributed work to the exhibit. "I knew cancer is very prominent in my community, so it was an easy assignment to complete because it's such a big issue in Kentucky."
Photographs were designed to document the high cancer rates throughout the Appalachian region of Kentucky, which has one of the highest cancer rates in the nation.
Nathan Vanderford, director of ACTION and associate professor at UK's College of Medicine, said that he started the program in 2016 to educate his students on good decision-making and behavior skills to prepare them for a cancer-focused career.
"Some of these students might be doctors," said Vanderford. "Some might be nurses. Some might be pharmacists or researchers. And through that, they can impact the cancer experience for other people."
Vanderford asked 25 ACTION students to take photographs of things that reminded them of cancer in Appalachia for the exhibit. Most of the students had been personally affected by cancer in their lives.
"In the last few years, both of my grandmothers have passed away from cancer and my mom's best friend has it. And I know many in my community that have also passed away from cancer, so it's had a big impact on my life," said Compton, a Montgomery County high school student.
Julia Finch, associate professor of art history at Morehead State, said that the student involvement helped highlight the emotional impact of cancer.
"I think art is such a great way to communicate when you have these sometimes-difficult subjects or you have subject matter that you want to reach a really broad audience," said Finch. "I think that through images, through photography, through those personal stories that are told that's a really powerful way to do that."
The exhibit only displays 54 images out of the 200 that were submitted by selected students. The images highlight several contributors for what students believe causes high cancer rates – the leading cause being tobacco.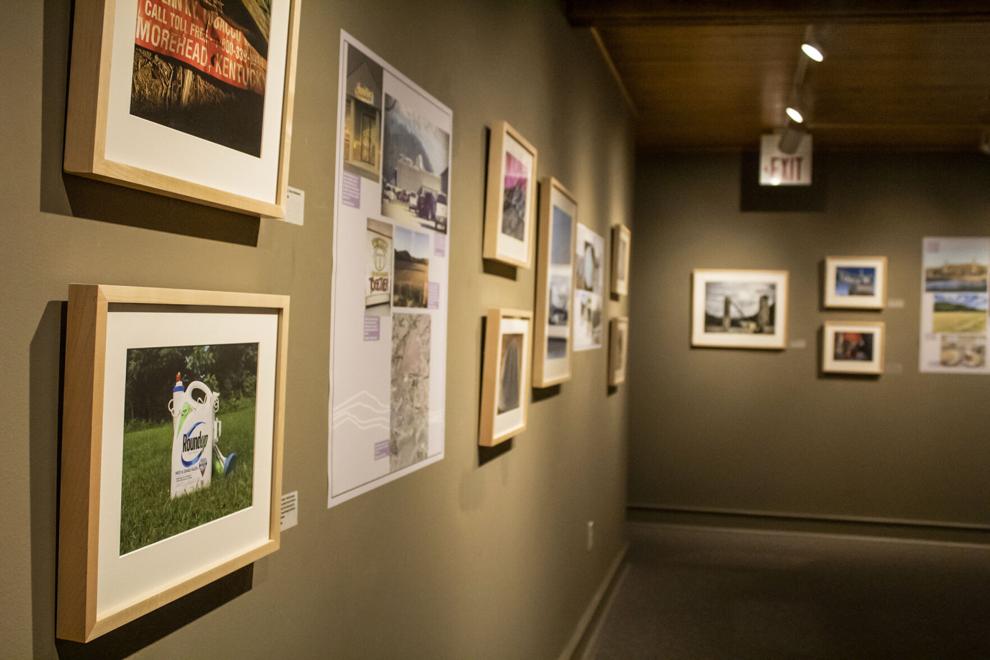 Vanderford started the exhibit in Lexington but wanted to display it further into Eastern Kentucky and deeper into the Appalachian region to amplify cancer education and awareness. Finch, interim director of the KFAC, worked alongside Vanderford to expand the project to Morehead.
She said that the Appalachian community struggles with getting resources and proper education on cancer and its risks which resonates with Vanderford's purpose of the exhibit.
"It was about educating the public but also bringing it to a very personal level for them so they could show you from their perspective how cancer has affected their lives and then when you do that and you take that message out to the public, if you come from a personal place, you can share and communicate more effectively," said Finch.
The exhibit opened October 1 and will run through November 19 at the KFAC which is located at 102 W. First Street in Morehead, Ky.