Morehead State University's lift of masks in classrooms has created mixed feelings amongst some students and staff. 
After establishing a phased plan put into effect on March 2, MSU's president Jay Morgan announced the transition into the final phase was April 8, which has allowed students and staff to go mask free in all classrooms, laboratories and buildings if they chose to. 
"We surveyed numerous students and sought input from over fifty faculty members across campus. A large majority of the individuals were supportive of initiating the steps to further reduce the use of masks on campus," said Morgan in his announcement. 
The decision was influenced by the region's COVID-19 case count, which according to the KY Department of Public Health, is at the lowest level. 
Many students are supportive of the newfound freedom to leave their masks at home according to a recent anonymous online survey.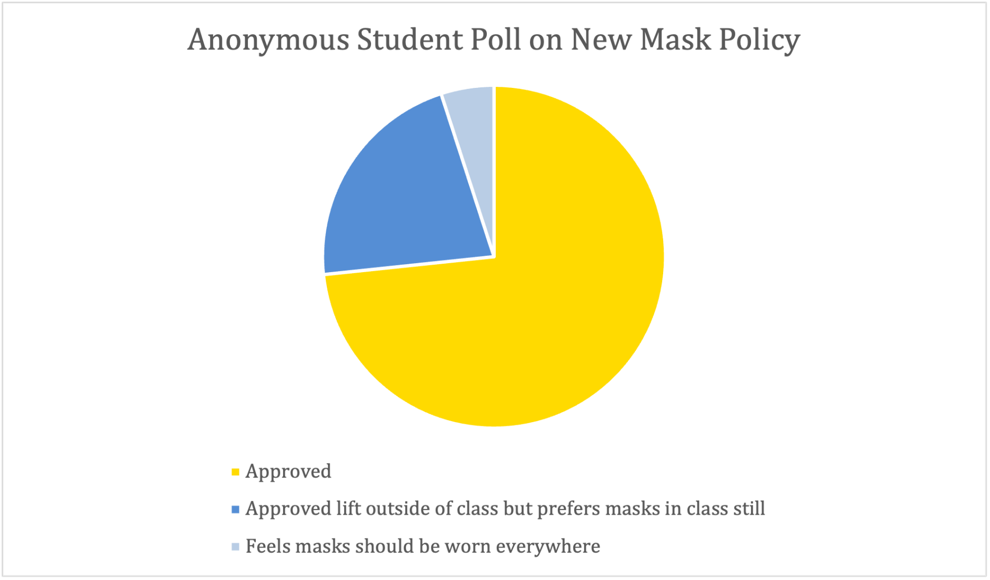 "I think that it is a good step in the right direction and we're at a good place right now, but I feel like it's going to take a lot of time before people actually get completely comfortable without wearing a mask," said Abbey Akers, a junior majoring in marketing. 
Akers said she is glad people now have the choice of whether to wear masks.
"I feel like it's going to alleviate a lot of issues and controversies, so I think it's a good thing," said Akers.
However, one communications professor expressed that she had mixed feelings about the topic. 
"I like being able to see student's faces, but I also do worry that from a health standpoint, since COVID is still very much present, that it is kind of a risk not having them," Alexis Mathews said. 
Mathews said that while she feels safe without masks in the classroom, she was confused by the administrative decision to allow professors to make students wear masks in their office but not in her classroom.
"If I'm not allowed to do that in my classroom, what's the difference in my office? I understand the office is more of a private space, but when I'm in a classroom teaching, that is also my space," said Mathews. "So, I don't understand the decision-making process with that."
The policy will be in effect until further notice.