A Morehead tabletop gaming and hobby store has grown into a new location.
Alex Salisbury started Kaiju Games to create a safe and inclusive space for everyone within his community after his experiences growing up in Eastern Kentucky as a queer, neurodivergent individual. His business and following has expanded into a larger space on Main Street.
"Growing up I ended up where I didn't have places to go," said Salisbury. "That led me to open the store with the idea that I could create a safe space so that way people who didn't have the income in the local area, people who were LGBT, POC, neurodivergent or females could have a place that didn't come off as that white, straight, cisgender male gatekeeped society that everything else plays into."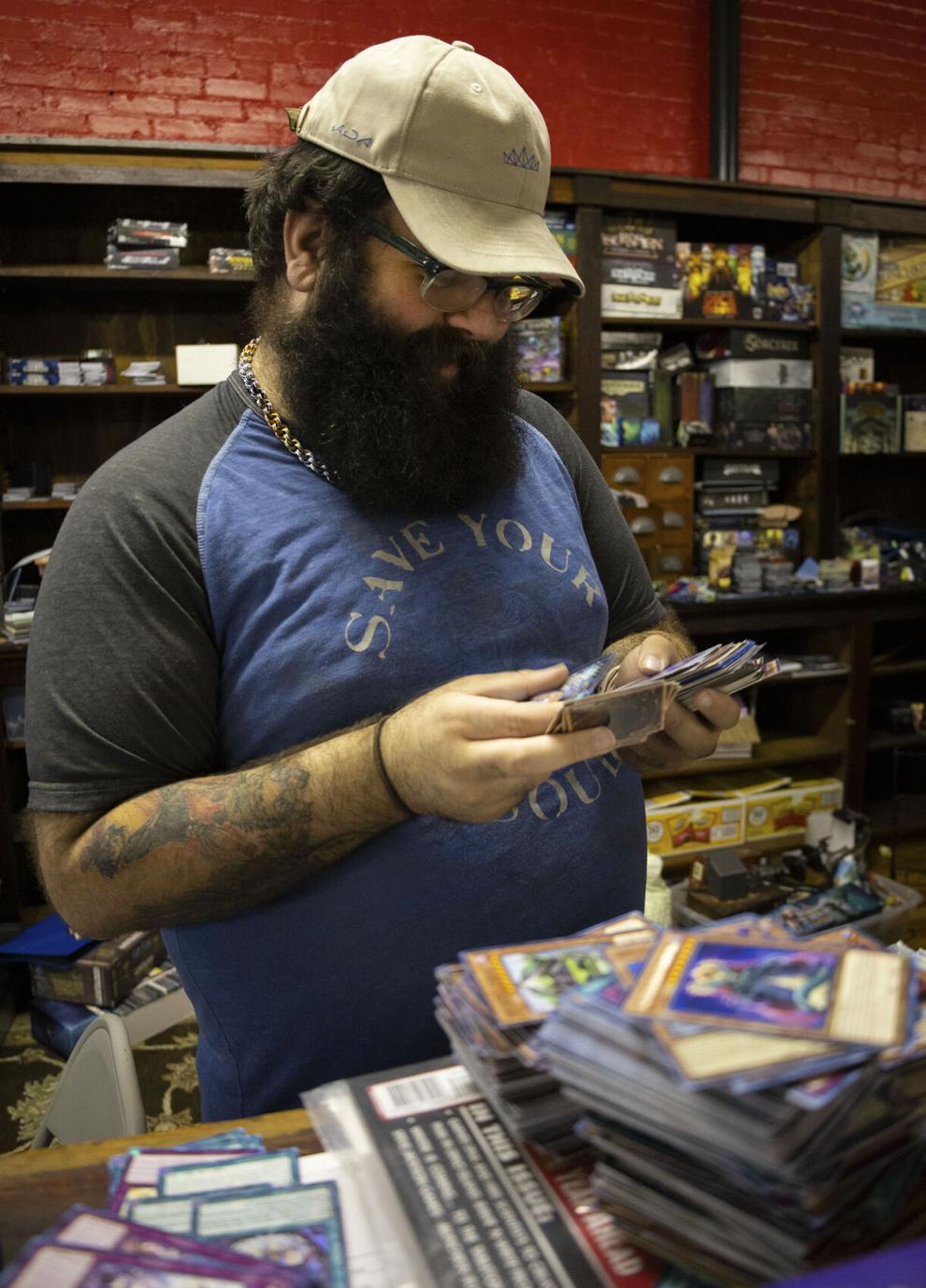 Kaiju Games first opened in September 2019, a few months before the pandemic started, and has worked to grow as a local business beyond its past two smaller stores.
"I've basically been a 'build-it-during-quarantine' business," said Salisbury, a Harold, Ky native. "But we're expanding, and now I want to grow into this space and maybe have multiple spaces."
However, Salisbury said while more space is exciting, he has enjoyed its large windows most.
"We have super bright, open windows that make it a more welcoming location, so it really lets me drive home that the lights are always on," said Salisbury. "The fact that people can always see this as a shining beacon no matter how late it gets on Main Street, people always have that guiding light to take them to a place of comfort and safety."
Kaiju Games now offers more products and events than ever before. This includes new board games through Asmodee, card games, miniatures, hobby supplies and events or tournaments.
"Part of that is that as we keep growing and get more income coming in, we'll be able to provide for the community as well," said Salisbury.
Regulars like Sebastian Hicks, who has frequented Kaiju Games for two years, kept coming back for its positive and fun environment.
"Salisbury does his best to make everyone feel welcome in his shop," said Hicks, a Morehead State junior. "I've definitely made a lot of friends here."
Salisbury has already begun planning new events and opportunities for his community to enjoy within this new location. 
"I don't want you to feel like because you're not like a certain person that you can't learn how to play games, or get recommendations or learn how to paint models, or come to our community nights," said Salisbury. "I want you to always feel welcome. That's what I want this store to be."