The upcoming Artemis I mission will launch a piece of Morehead into the stars – and it's only the size of a cereal box. 
Lunar IceCube, a satellite built by Morehead State students and faculty, is set to launch August 29 aboard NASA's largest, most powerful spacecraft Artemis I for the purpose of locating water that may be secreted in permanently shadowed regions of the moon.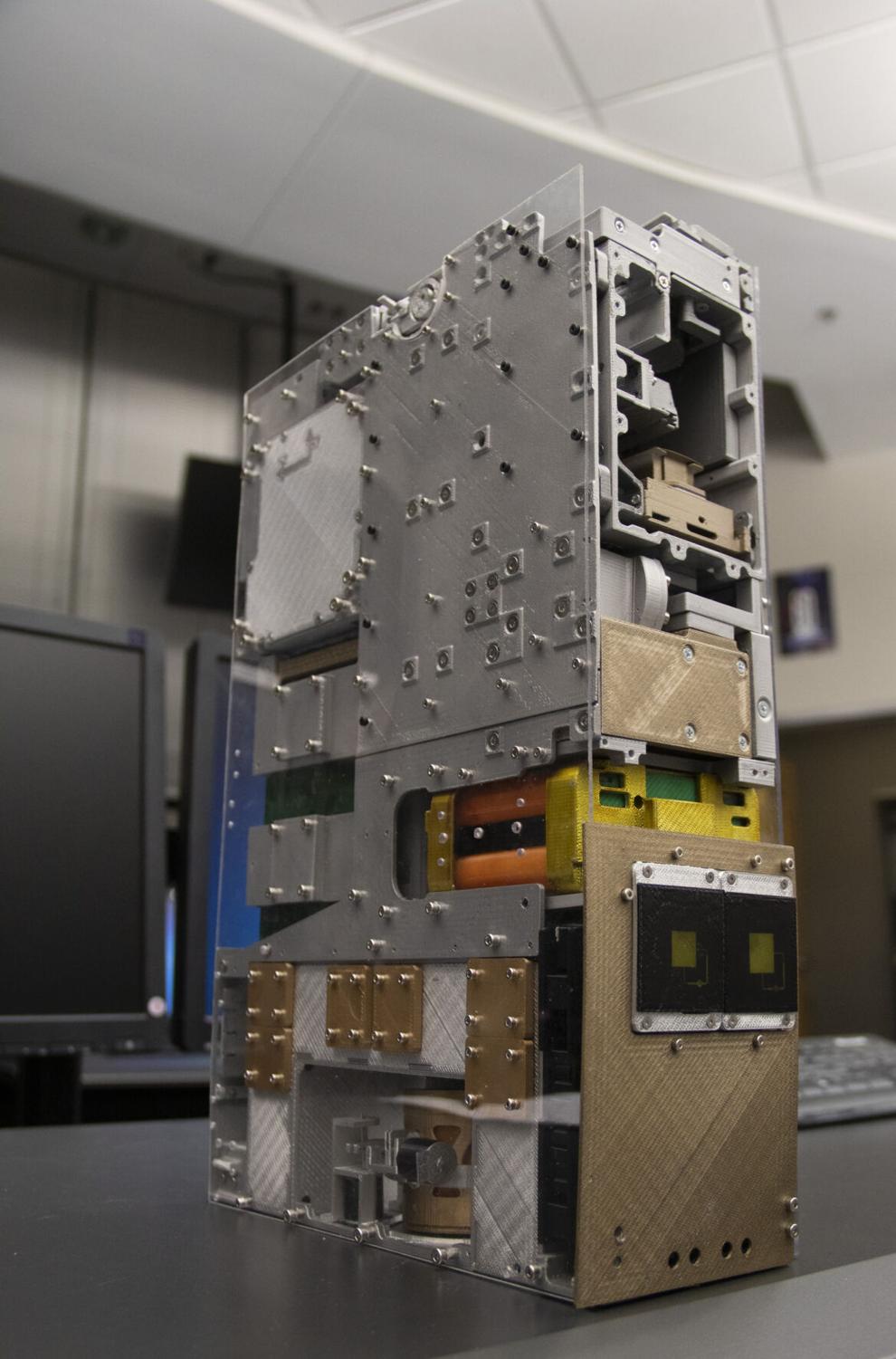 The discovery of water would propel the path for returning humanity to the lunar surface for the first time since 1972.   
"We are going to see if we can establish a human presence on the moon, which we have been in the past, but we are going to see if we can make it more permanent this time. That's step one of getting out into the stars," said Jacobo Matallana, a mission operation engineer for Lunar IceCube.
The satellite, which has been in production for seven years, was developed through the CubeSat initiative to create smaller, cheaper satellites. 
MSU's Space Science Center has since expanded the original design to create the Lunar IceCube, a six-unit CubeSat.
"Lunar IceCube is one of the first of a generation of higher capability CubeSat spacecraft that represents a transition of the technology from Low Earth Orbiting (LEO) satellites to Interplanetary missions," said Nathan Fite, MSU space systems engineer and Lunar IceCube program manager, in a MSU release.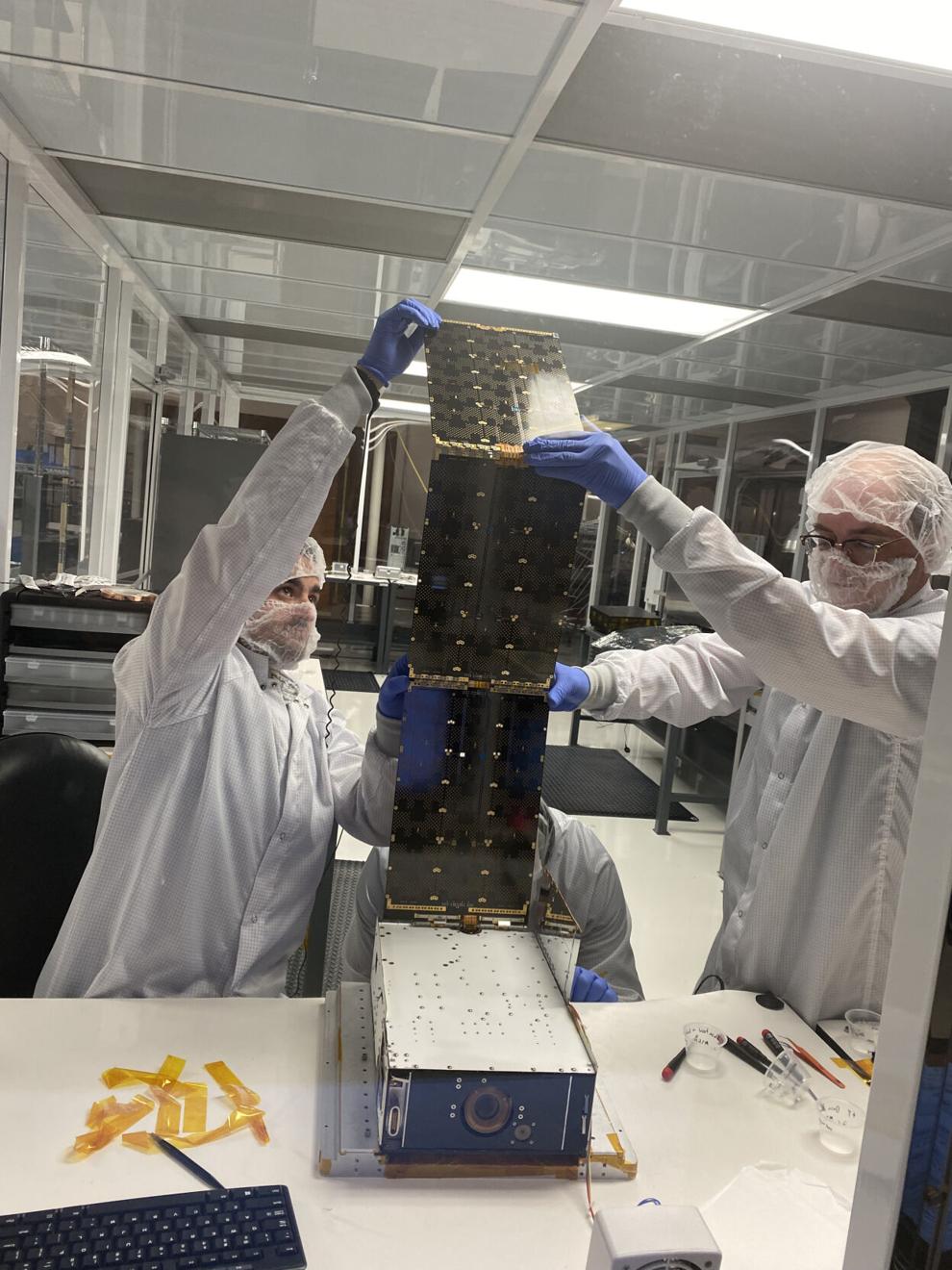 After passing NASA's safety verifications in July of last year, Lunar IceCube was delivered and integrated with Artemis I at NASA's Kennedy Space Center. It will be one of ten secondary payloads.
The team hopes to investigate the idea of an interplanetary superhighway, for which they plan to take route for the next six to nine months. 
"The path to the moon is kind of special," said Matallana, a junior space system engineering major and astrophysics minor. "We think of a highway as being traditionally fast path, but this is not the same way you want to think about it, you want to think of a very fuel-efficient path."
The concept was developed by Martin Lo, who envisioned a freeway-like array of tunnels and conduits around the Sun and planets. As opposed to using nearby gravity, his concept takes advantage of the Sun's pull on the planets or a planet's pull on its moon.
Once the satellite has reached the desired orbit, operations will last for at least three months.
The Lunar IceCube will utilize a miniaturized version of a point spectrometer used on OSIRIS-REx to scan for hydroxyls and water volatiles. It will then return telemetric packets that indicate when water has been found within an area. 
Matallana's duty will then be to designate what portion of the moon the image was retrieved from by using time, relative position and additional data. 
Additional assessments will include communication through an iris radio, their plasma drive propulsion system, spectrometer and how well a six-unit CubeSat does in deep space.
Christo Smith, MSU ground station engineer operator and space craft operator for Lunar IceCube, said the project's not just about finding water on the moon but about tracking its behavior and whether it shifts, moves or remains dormant throughout their research. 
"This will help us understand the cosmology of the moon, it will help us put boots on the moon in the right spot because water is an incredibly important functionary to life," said Smith, a graduate student. 
Another implication of found water would be the process of electrolysis, the separation of hydrogen and oxygen, to create rocket fuel – making the lunar surface a potential pitstop during space exploration.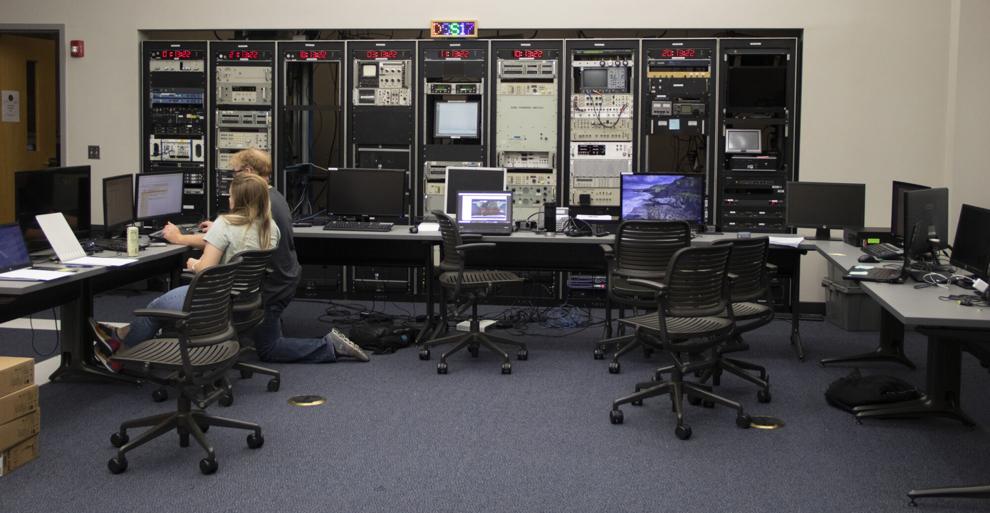 The SSC's Mission Operations Center (MOC) will operate the mission using NASA's Deep Space Network and the 21-meter ground station antenna to send commands and retrieve data.
Johnathon Didier, a ground station operator and lead undergraduate of mass props for Lunar IceCube, will use the dish to track the satellite. 
Smith said controlling the mission from home will make the project more impactful and educational to the students.
"Proximity is helpful, and I think it makes it a much more tangible experience especially for the students who [worked on] a piece of machinery that's going to orbit the moon," said Smith, a Lexington, Kentucky native. 
After the launch, two people will be on console at all times for at least a year to perform constant maneuvers, ensure that solar rays are pointed appropriately, thermal balance is stable and to check the health of subsystems. 
"Just because Ice Cube is launching, that doesn't mean it's done," said Matallana, a Louisville, Kentucky native. "We still have a lot to do."
The launch is scheduled to take place between 8:30 and 10:30 a.m. A watch party for the event will be hosted at the Star Theater or you can watch live at https://www.nasa.gov/nasalive or https://www.youtube.com/c/NASA.