Two art students won honorable mentions for their recently showcased artwork.
Hannah Breyer and Jeffry Hester both won awards for their pieces in an exhibit for graduation seniors titled "Everything Considered: 2022 MSU Art and Design Senior Juried Exhibition" which concluded April 13. The showcase featured paintings, sculptures, photography and other mixed medias. 
"There were four winners and there were two or three honorable mentions, and I got an honorable mention," said Breyer a senior English and art major. "And I got a plaque in the gallery and I got a little letter congratulating me. I was surprised."
Her showcased piece, Death's Head Hawk Moth, was inspired by fascination of moths.
"I've always liked them, they're beautiful," said Breyer. "I'd like really like to see or hold an atlas moth which is one of the biggest. It's supposed to be like as big as a hand. That's what I really want to do."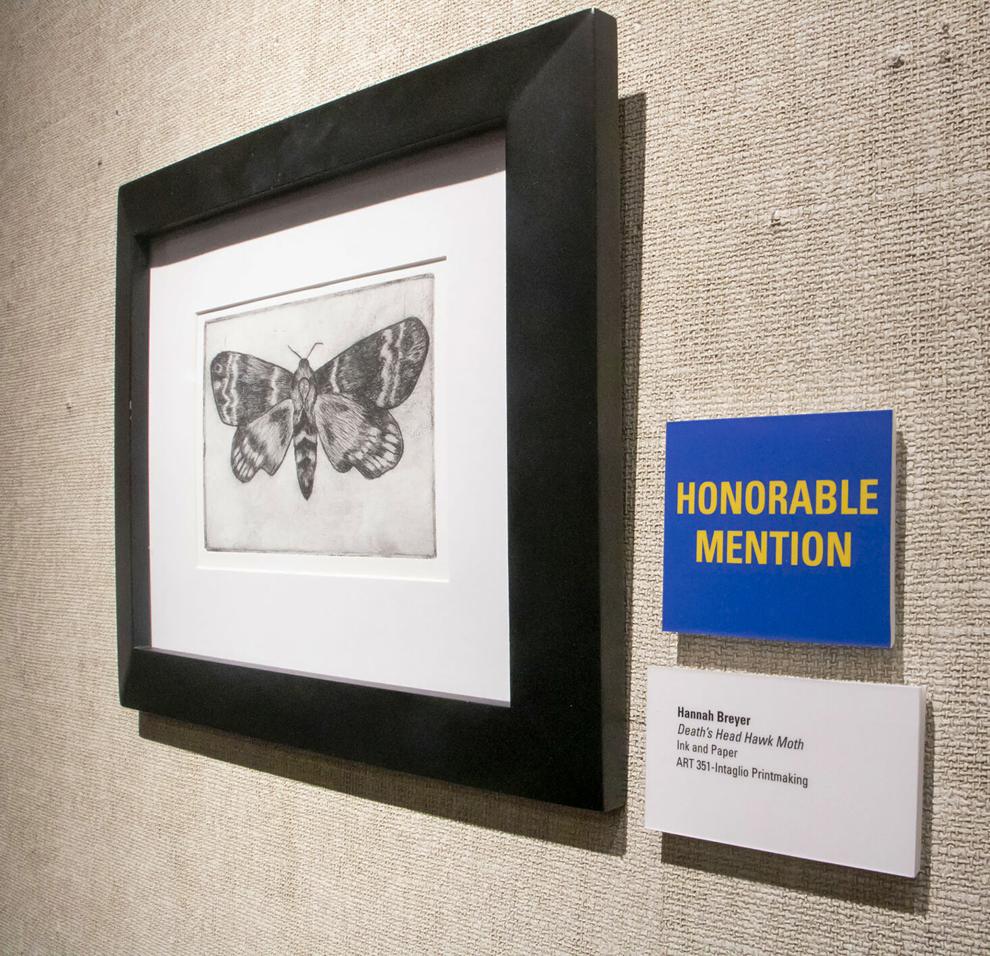 Beyer used a copper plate and an etching took to scratch her moth design into and then smeared ink on her plate to run it through a printing process. The process took extraordinary time and effort.
"Preparing the plate took about forty-five minutes and then etching it took about three hours," said Breyer. "I actually messed up the plate itself a little bit because I did too much on the lines, and I lost a little bit of the detailed that I like on some of my lighter printings."
The second honorable mention, Jeffry Hester, said his art is the ultimate expression of himself. His award came from a photograph titled A Well Traveled Path which was shot in Louisville in Cherokee Park.
"It kind of caught me off guard, but I was joking to people too because I knew which of these photos were going to get in and I knew which ones could possibly be popular but I wasn't expecting to win an award," said Hester, an art major and film studies minor and Morehead State graduate from last semester.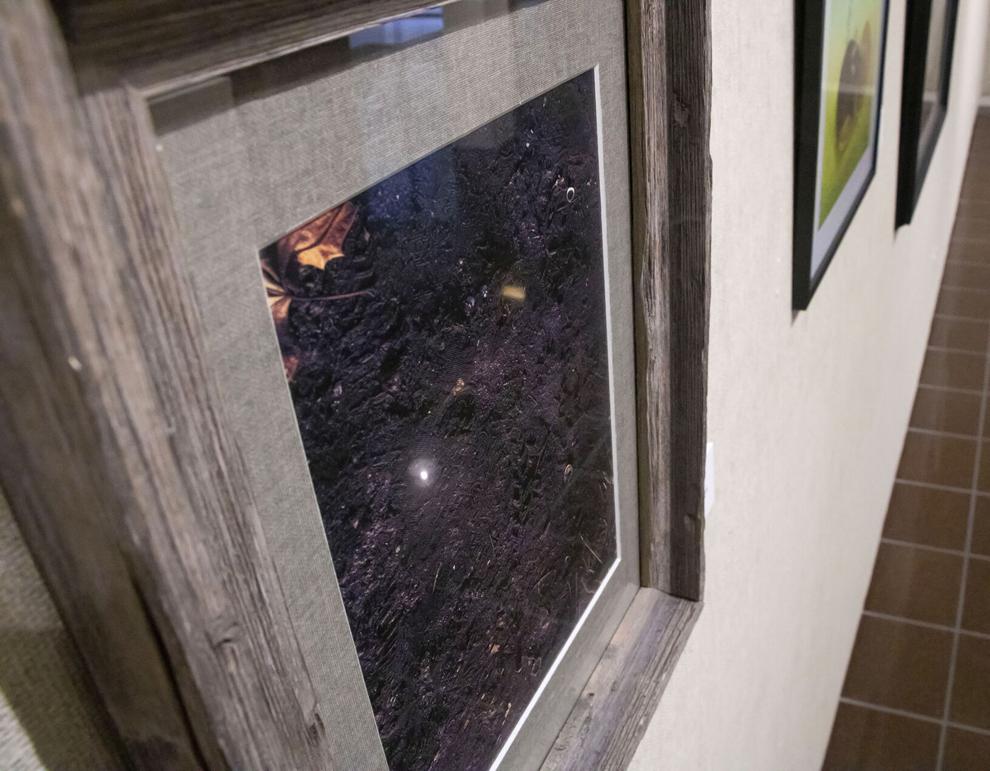 They both plan on embarking their dream careers now that they've completed college. 
Hester said he looks forward to working with animation and expanding his skillset. His inspiration has derived from Avatar the Last Airbender, Adventure Time and Regular Show.
After graduation, Breyer plans on climbing the ladder to become a book publisher for young-adult books.
"Right now, I'm going into editing but I think in the future I might do cover design which is something I've wanted to do for a while now," said Breyer. "But getting into publishing, you'd normally have to go for editing or one of the marketing jobs before they let you go further up."