Piercing and tattoo businesses have faced increased regulations due to Covid-19.
Back Alley Tattoos is one of many piercing and tattoo shops that adopted additional restrictions to ensure the health and safety of clientele. These regulations were set forth by a Kentucky Department for Public Heath mandate during the state-wide reopening of businesses to enforce extra precautions for close-proximity jobs. 
"It's definitely had an impact on piercing honestly more than tattooing," said Kebrie Skurski, a piercer at Back Alley Tattoos. "I can't do a lot of the normal piercings that I normally do since oral and nasal piercings are a big part of what I do." 
The mandate placed limitations against piercings underneath a mask.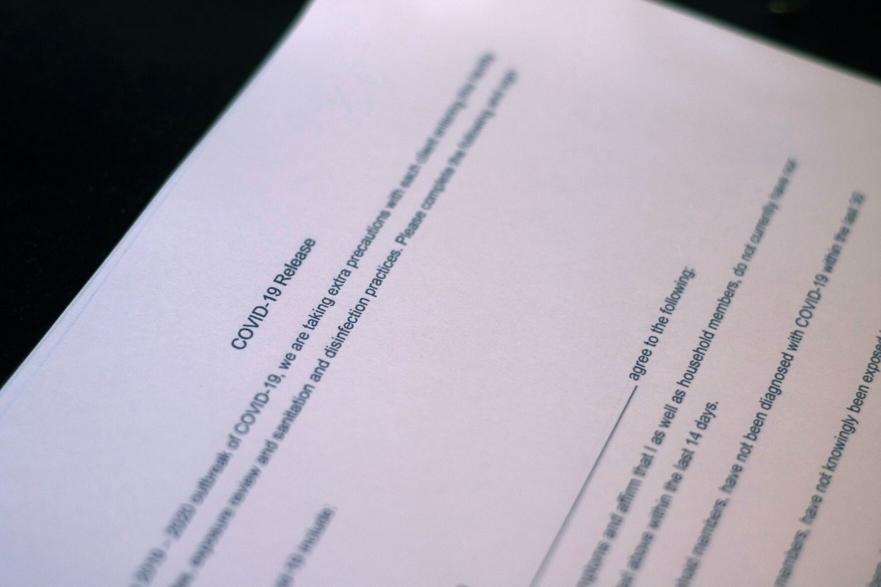 Skurski said that despite this restriction, the mandate guarantees that she can still practice her work in a safe environment. 
"As piercers, we love to do nasal and oral piercings but it's really important for us to make sure that we adhere to what the health departments want us to do," said Skurski. "I think that's a super important thing for public safety." 
Other regulations affect the daily proceedings in the shop. No guests are allowed, with the only exception being for minors that need parental or legal guardian consent. 
Appointments must be scheduled in advance, prohibiting walk-in traffic, and consults for tattoos and piercings are encouraged to be conducted in an online format rather than in person.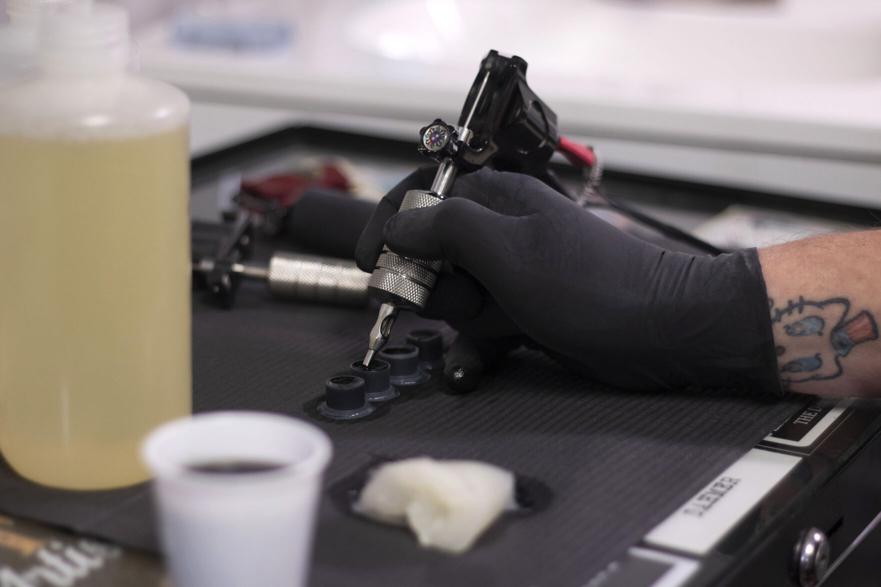 Mask mandates are also enforced regardless of any health conditions that warrant no masks. 
A violation of any of these standards will result in heavy fines and the possibly suspension of certification. 
Mike Davis, tattoo artist and owner of Back Alley, stated that staggered appointment times have also been implemented to reduce the number of people in the shop at all times.
"The way I view it is that I'd rather be overcautious than under," said Davis. "We've always gone beyond what the state required of us anyways. Your facility has got to be on point or else what's the point? All of this stuff is for the safety of the people that's getting work done."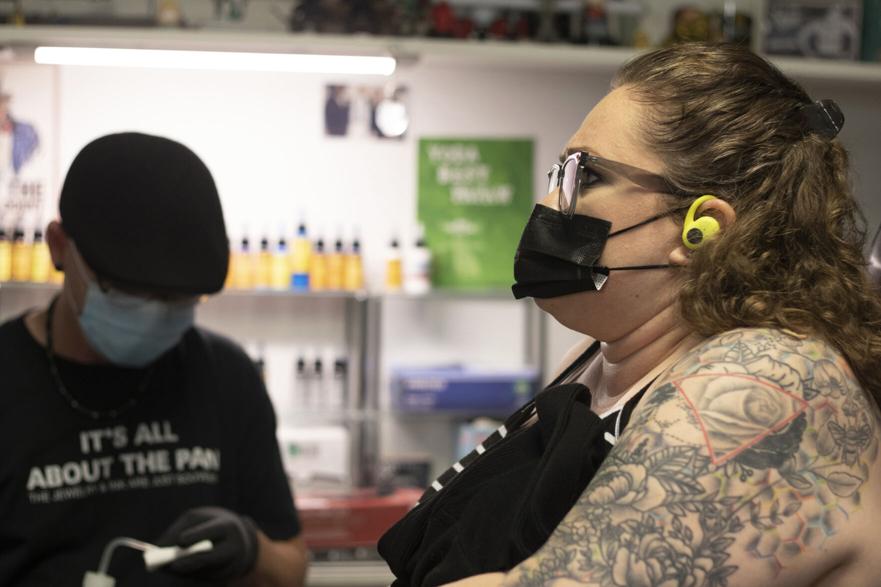 He also stated that even though the regulations can be complicated and stressful, they are important to minimizing the spread of Covid-19. 
"It's a little bit of a headache but it's not that big of a deal in the grand scheme of things," said Davis. "It's for our safety and it's for your safety.