Poppy Mountain rounded out its 30-year-anniversary with an all-start line-up and an American Idol.
High-profile bluegrass musicians and up-and-coming country stars took the stage for the final day of the Poppy Mountain Music Festival. An awestruck crowd were able to watch performances by Baily Zimmerman and American Idol winner, Noah Thompson.
"I recently heard about Poppy, and I've been up here a couple times since and it's always a great time," said Noah Thompson, a native from Louisa, Ky. "It feels great to get to play at it."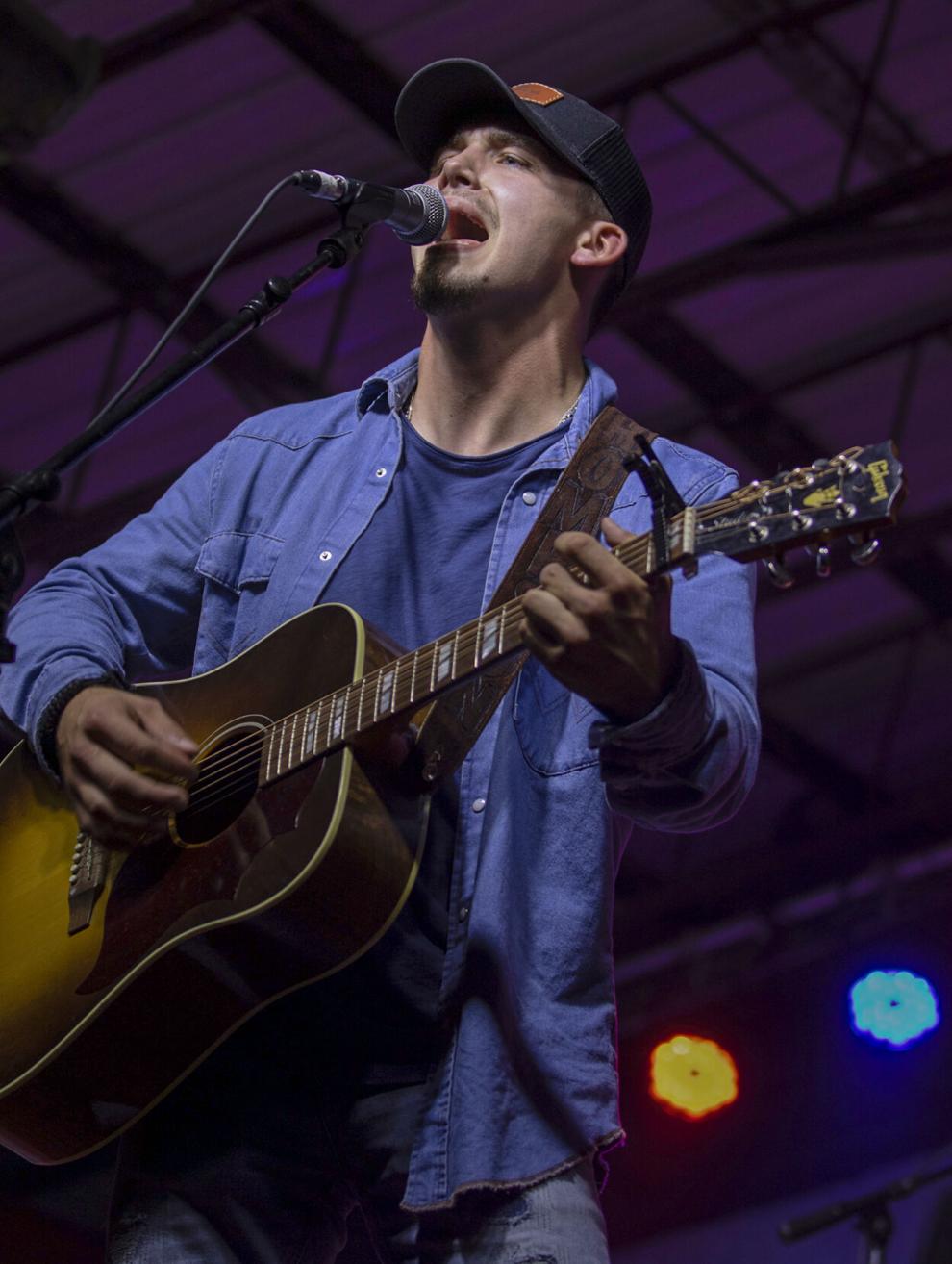 Tony Pence, an organizer of Poppy Mountain, said he was very happy with the turnout as cars continued to pour in throughout the event.
 "There are at least 10,000 people on the campground itself and a crowd of a few thousand watching the musicians outside," he said.
Poppy Mountain's sound engineers had to react quickly when a generator shut off during Easton Corbin's performance. With quick thinking and ingenuity, the show continued on in an acoustic set.
"Those guys are real professionals," said Pence. "To some in the crowd, I'm sure the wait felt long but on the engineering side of things it's really impressive how quickly they managed to turn the show back around."
Spirits remained high when Corbin allowed the crowd to get photographs with him.
An eventful day filled with bluegrass and country concluded with Thompson's set.
He said he is currently balancing his newfound career after winning American Idol with raising his one-year-old son. 
"It's taken some adjustment to get used to my new career, but I've got a son now and I'm focusing on taking care of him, and it's great that I can support him and do what I love at the same time." 
Thompson said his fans should keep an eye out for a new and fresh EP that he's currently working on with roughly five original songs on it.