One fraternity has helped keep the streets safe during the weather emergency in Morehead. 
Theta Chi brothers shoveled and salted downtown Main Street after the ice storm's second wave left Morehead's streets hazardous. Whit Dixon, community service chair of Theta Chi, organized the event through a partnership with Downtown Morehead, Inc. to help the community through the difficult time. 
"Honestly, I've never seen an ice storm like this, and a lot of people can't even get their cars out of their driveways," said Dixon. "It's almost a hazard if they're walking with an icy sidewalk, but you don't want them on the road either, so we are just doing our part to help how we can."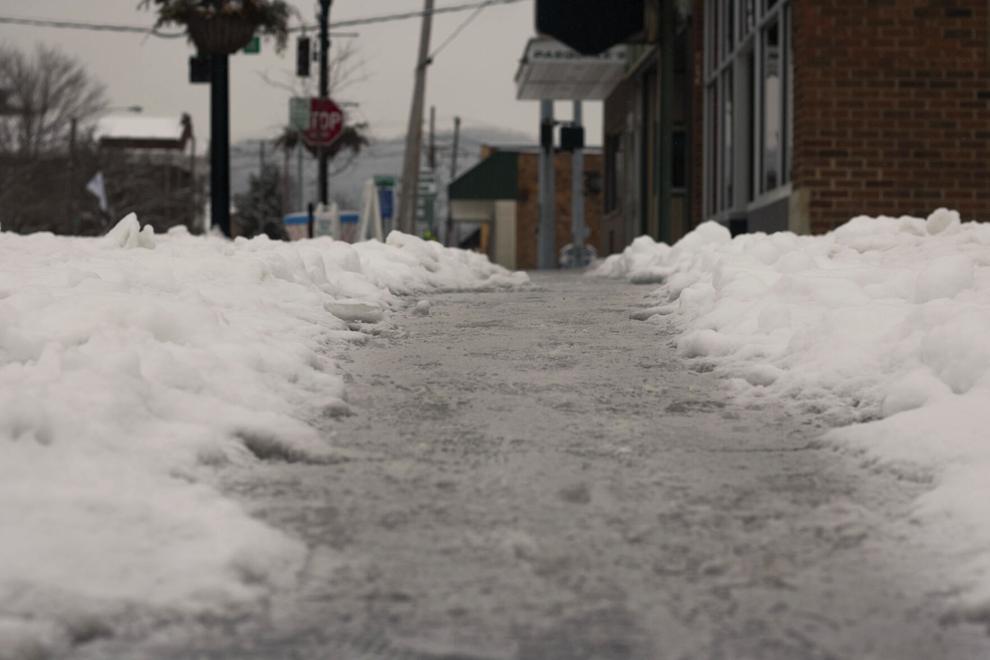 Theta Chi volunteers shoveled ice and snow for two to four hours a day since the storm hit on February 15. While the community was advised to stay safely indoors, Dixon knew they could help others through the storm. 
"We've been at it for the last few days and are still doing it," said Dixon, a Lexington native. "You learn that no matter what the temperature or the weather is you can make it a good time, because at the end of the day you're helping people who might not be as physically capable as a group of guys shoveling or salting."
Tony Pence, director of Downtown Morehead, Inc. helped set up this opportunity to help the downtown area since Covid-19 has made it difficult for Theta Chi to volunteer as a group safely. The route begins at Sawstone Brewery and continues toward U.S Bank.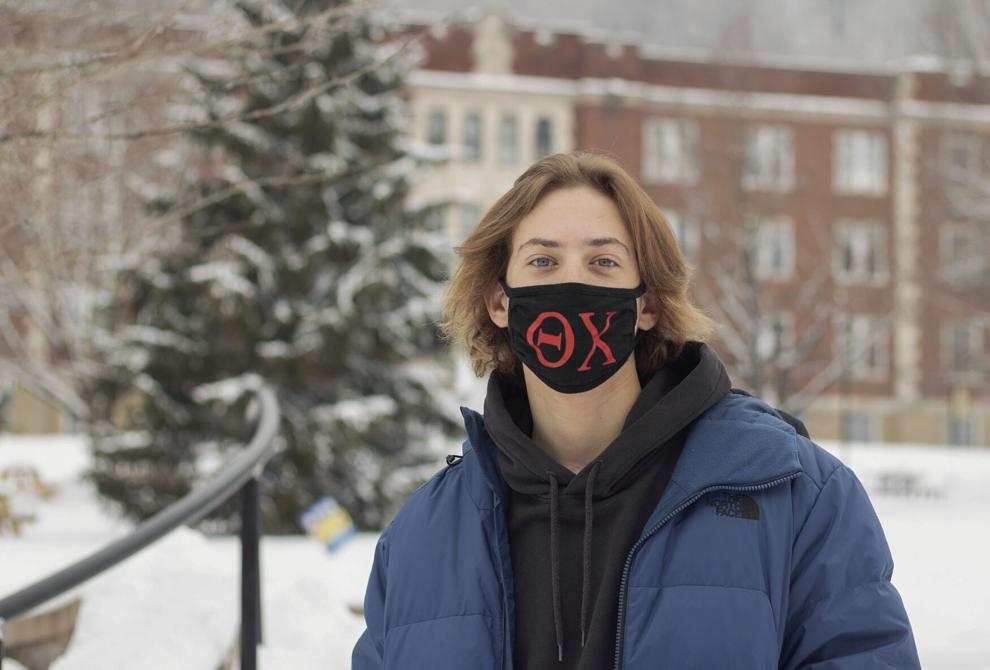 "Our alumni have a lot of relations with a lot of the business owners on Main Street, so the least we could do was shovel snow and ice to help keep the sidewalks clear," said Dixon.
Dixon and his Theta Chi brothers also began shoveling driveways to help people throughout the week.
"Theta Chi, as a fraternity, we take a lot of pride in Morehead," said Dixon. "On behalf of all of us, we will go to the extent that we need to provide that assisting hand to those who need it."